The Faculty of History of the University of Vigo convenes the III Galician History Olimpiad. Make History with us!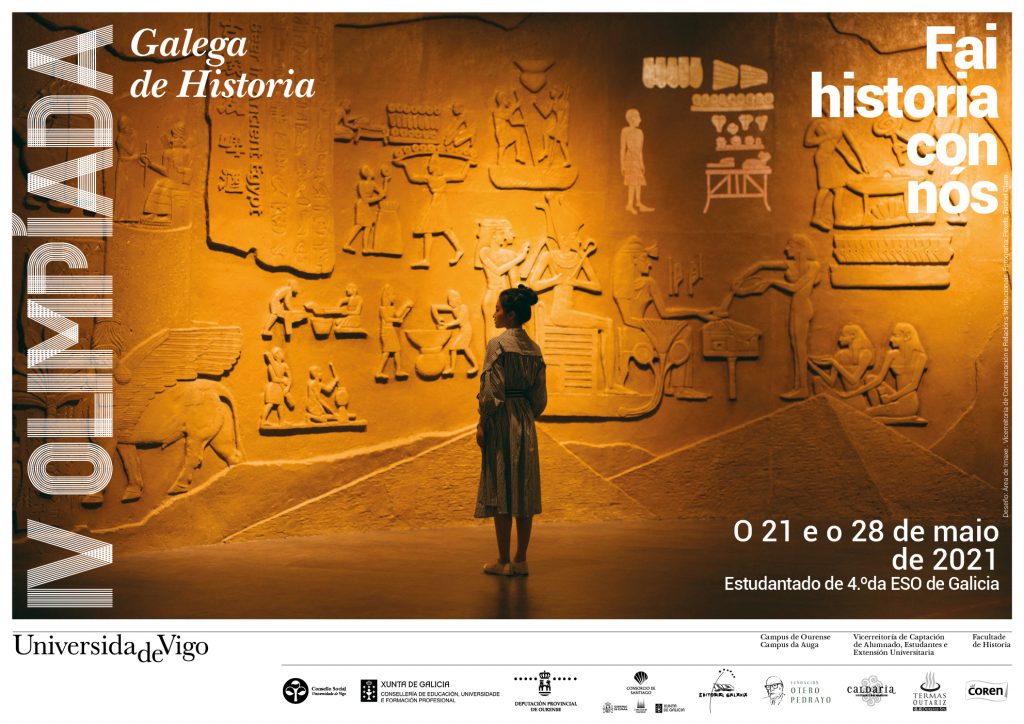 Objectives
To promote the interest in History of the secondary school students.
To raise awareness on the importance of teaching and learning History at the level tan other subjects from different knowledge areas.
To highlight the recreational aspect of the learning of History and the possibility of using this sytstem as an evaluating element in the secondary schools.
To strengthen the relations between the secondary schools and the University of Vigo.
To make the Faculty of History and the Campus of Ourense known among the students interested on the humanistic field.
To promote the relevance of the humanistic disciplines to understand today's world and its improvement.
Registration
The registration closes on April 23, 2021, at 2 pm.
The registration must be carried out by the responsible teacher through this form and this authorisation which must be sent to the email sdefho@uvigo.es, giving as a subject II History Galician Olimpiad. Do History with us.
Reports